Our Vision
Roseberry Pre-school is based at Sikh Community Centre and has been providing high quality childcare since 1993.
We aim to provide high quality care and education for children below statutory school age. Our biggest strength is to work in partnership with parents to help children to learn and develop.
We offer children and their parents a service that promotes equality and values diversity and to create happy caring environment and rich stimulating curriculum this will enhance the lives of all our children.
Our Curriculum
At Roseberry, we implement the Early Years Foundation Stage (EYFS) set by the Department for Education that sets standards to ensure all children learn and develop well. We support and enhance children's learning and development holistically through play- based activities. We review all aspects of learning and development and ensure a flexible approach is maintained, which responds quickly to children's learning and developmental needs. We develop tailor-made activities based on observations which inform future planning and draw on children's needs and interests. This is promoted through a balance of adult-led and child-initiated opportunities both indoors and outdoors.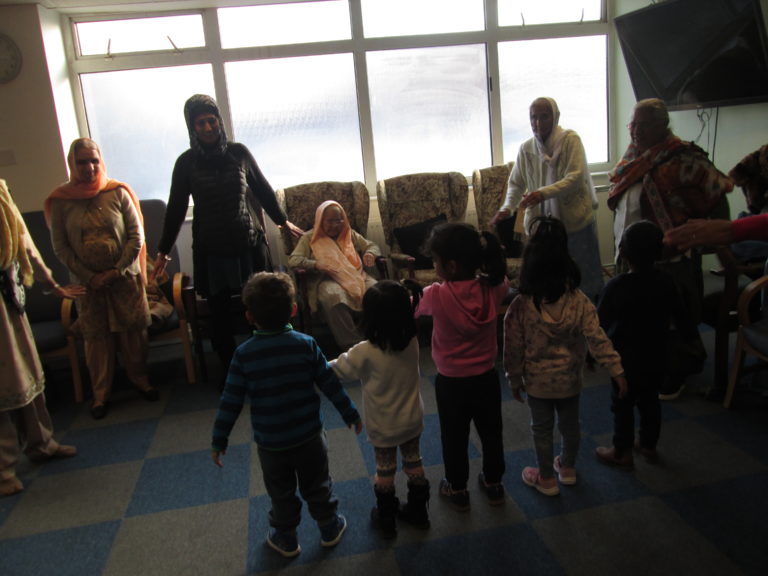 Intergenerational play
We provide opportunities for intergenerational play where our children play with elderly people at the day centre as well as adults in the Learning Disability Group.
We put intergenerational learning and interaction at the core of our values. It helps our children to develop communication/language skills, confidence, social and listening skills. It provides first-hand experience for our children to learn about differences, then and now. We pride ourselves in teaching children the importance of looking after those around you.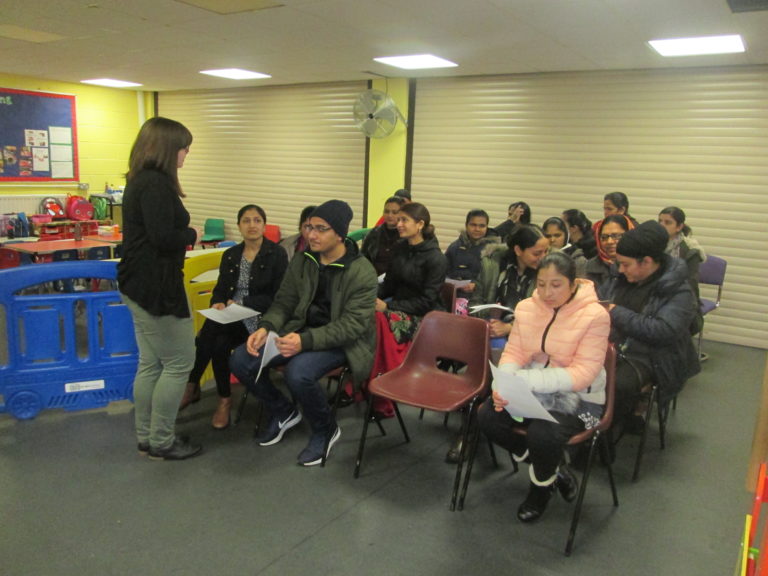 Parents as partners
Our setting recognises parents as the first and most important educators of their children. All of the staff see themselves as partners with parents in providing care and education for their child. Parents regularly join in community activities in which the setting takes part; and building friendships with other parents in the setting.
We provide workshops for parents such as Let's get talking, Early words, Big Cook Little Cook, Healthy Eating, Oral Health and Adults Skills and Learning classes etc to support parents.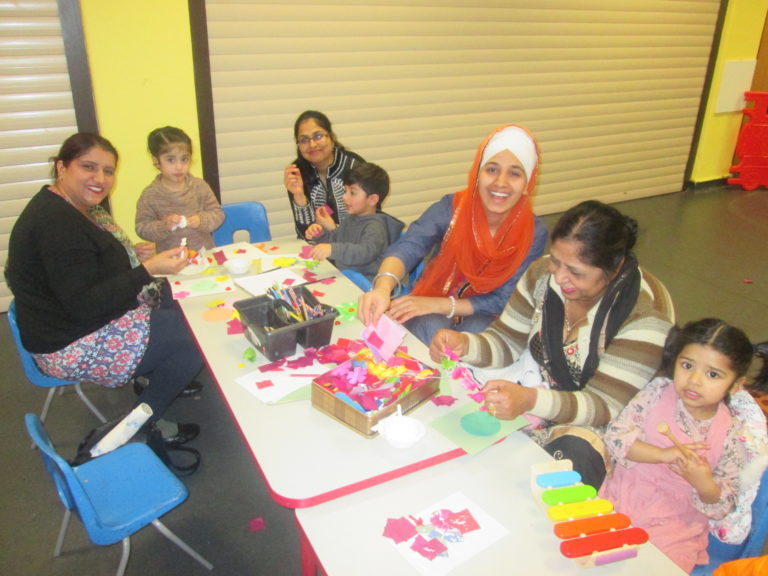 Stay & Play
We welcome parents and carers to our Stay & Play, which is ideal for relaxing and meeting new friends and exchanging ideas while the children play in a safe, stimulating, and friendly environment with a wide range of toys and equipment.

Every Tuesday : 1.00pm to 2.30pm (term time only)
For age 0 to 4 years olds
Lots of great activities, stories, singing and fun.
Contact Us:
Roseberry Preschool
Sikh Community Centre
106 East Park Road, Leicester, LE5 4QB
Tel No: 0116 2102570/0116 2769297
Opening Times:
Weekdays only
Full day session: 8.00am – 4.00pm
Morning session: 9:00am – 12:00 pm
Afternoon session: 12:30pm – 3:30pm
30 Hours session: 9.00am – 3.00pm